Pathkeepers for Indigenous Knowledge is excited to announce their 6th Annual Native Youth Leadership Camp from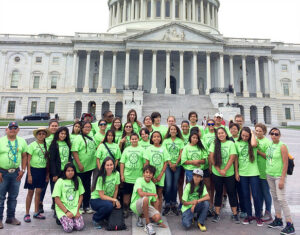 Sunday, July 15, 2018 to Sunday July 22, 2018. The Camp will be held at Woods Edge Farm in Culpeper, Virginia. All campers must be between the ages of 11-17. There is no cost to attend the Camp. All donations are eligible for tax-deduction on your income taxes. Parents are responsible for their children's own travel to and from the Camp.
The Camp will provide Native youth with opportunities to experience traditional and cultural activities, explore educational goals, identify healthy and sustainable food and life choices, and explore their personal interests and tribal identity. By providing these opportunities, Pathkeepers for Indigenous Knowledge aims to build Native youth's appreciation and understanding of traditional lifeways, and to also build their self-esteem, leadership and consensus skills, educational and career goals, and health and wellness. Of course, Campers also make great friendships and memories!
Follow the link here to read the brochure for the Camp, or the link here to learn how to apply!
All applications must be complete in order to attend. Mail completed application, release forms, and application fee are due by May 1, 2018.