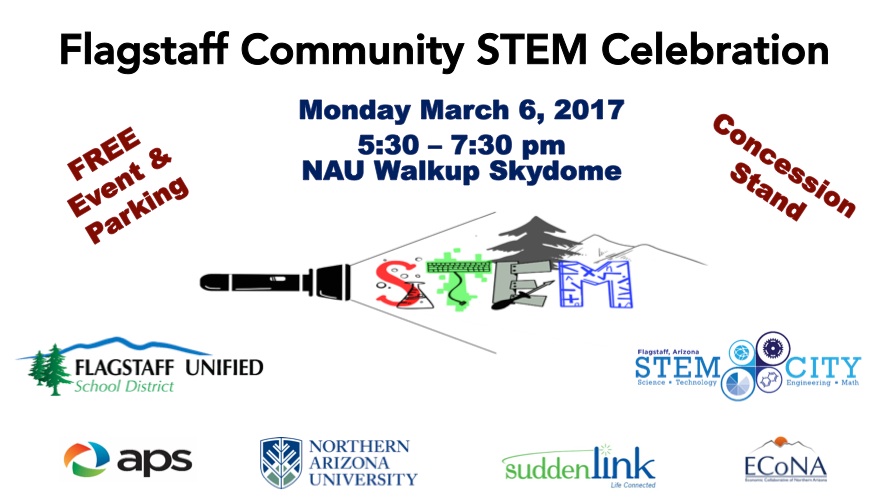 FLAGSTAFF — The 4th Annual Flagstaff Community STEM Celebration will take place from 5:30 to 7:30 p.m. Monday, March 6 at the Northern Arizona University J. Walkup Skydome.
This event is a Celebration of all things STEM in Flagstaff!
All 28 Flagstaff K-12 Schools are invited, including robotics teams and STEM Clubs.
There will be activities and demonstrations from Coconino Community College, Northern Arizona University, and more than 50 STEM-related businesses, non-profits and government agencies.
To read and see more about last year's Celebration:
Please connect to Corina Vanek's article in the Arizona Daily Sun.
Please connect to the video post by Christian Marcum and the video by 4FlagTV here.
Click here for more information.
Please see related information:
Category: Education