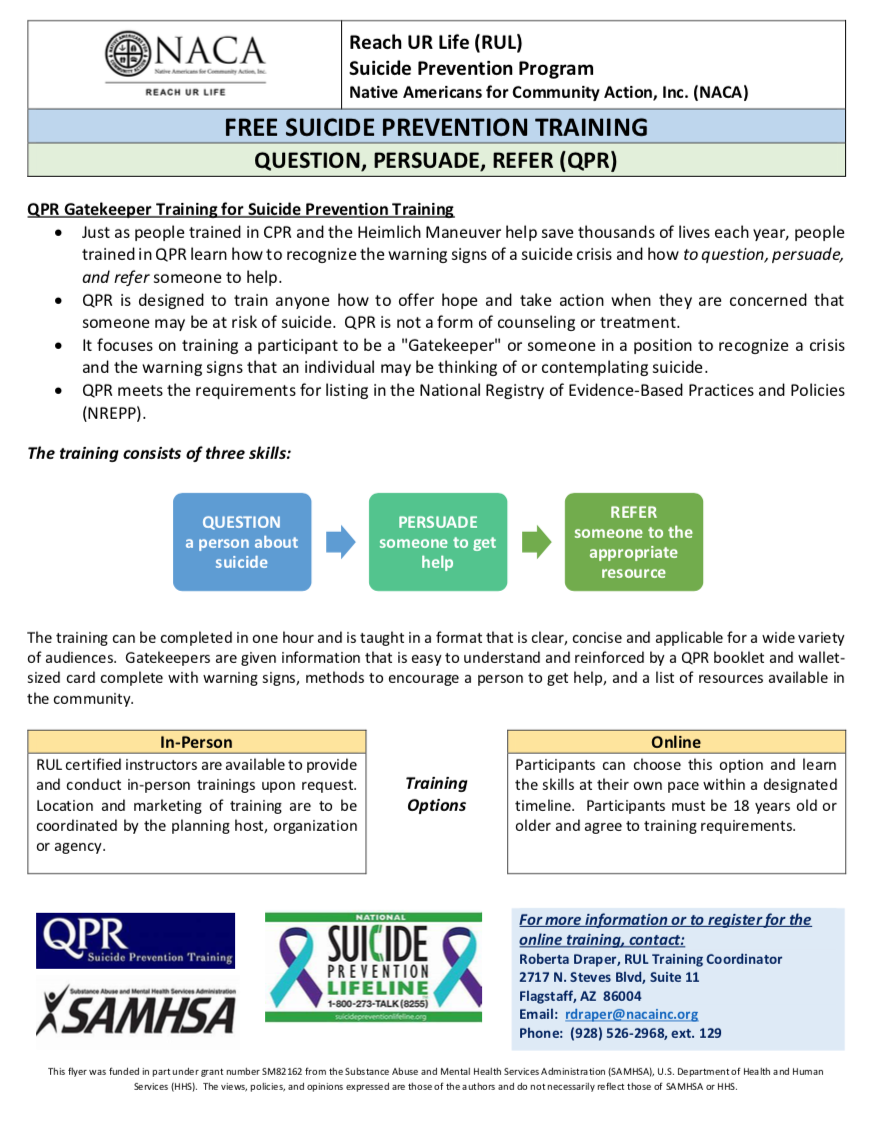 By Native Americans for Community Action
The Reach UR Life Suicide Prevention program and the Native Americans for Community Action Inc. will present FREE Suicide Prevention Trainings
Question, Persuade, Refer (QPR) Gatekeeper Training for Suicide Prevention
The QPR training is an opportunity for participants to learn about the warning signs for suicide, how to offer hope, and how to seek help to save a life. It focuses on training a participant to be a "Gatekeeper" or someone in a position to recognize a crisis and the warning signs that an individual may be thinking of or contemplating suicide. QPR is listed in the National Registry of Evidence-based Practices and Policies.
Learn about Three Skills:
* Question a person about suicide
* Persuade someone to get help
* Refer someone to the appropriate resource
The training can be completed in one hour and conducted in-person or via an online format. See flyer for additional information.
Online QPR Training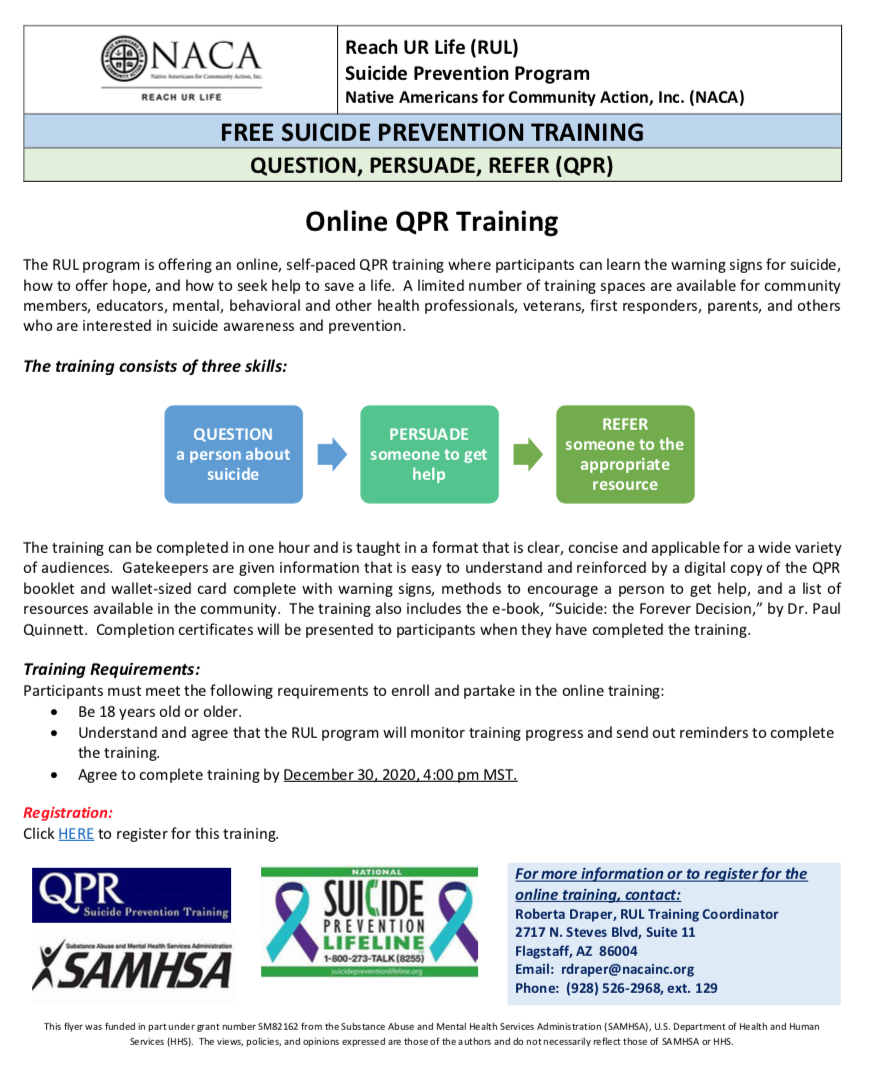 If the in-person training is not an option, then there is the online program. To be considered for the online training, participants must meet the following requirements:
* Be 18 years old or older.
* Understand and agree that the RUL program will monitor training progress and send out reminders to complete the training.
* Agree to complete training by December 30, 2020, 4:00 pm MST.
A limited number of spaces for this training have been reserved for our program. See flyer for additional information. To register for this training, CLICK HERE<https://na.eventscloud.com/rulonline-qpr>
Category: Education, Educational Opportunities, Health, Programs, Resources