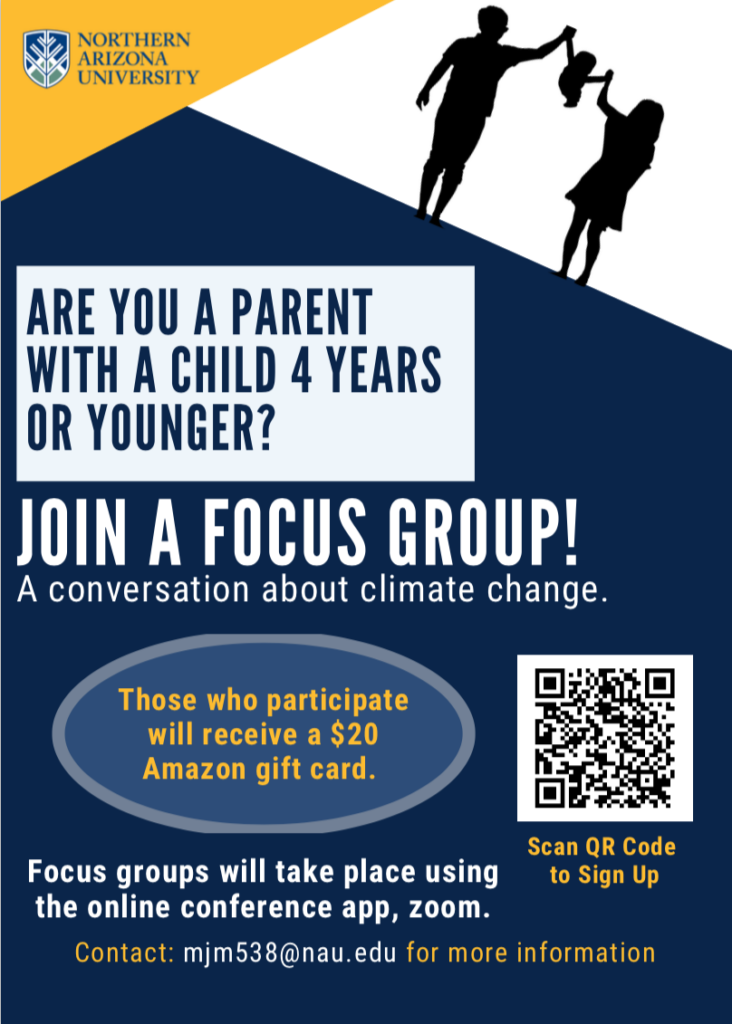 By the NAU Translational Neuroscience Research Lab
"Are you the parent of a child younger than 4 years old? Do you feel like your well-being as a parent is affected by climate change? If your answer is 'yes' to those questions, then we would like to hear from you!
The NAU Translational Neuroscience Research Lab is setting up a series of small virtual focus groups to speak with parents directly about how climate change is affecting their mental health, well-being, and how they are raising children.
Take a look at the flyer for more details! If you're interested in participating, you can scan the QR code on the flyer or follow THIS LINK to fill out a short form so that the research team can contact you.