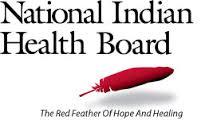 The National Indian Health Board (NIHB) invites you to join the annual Native Youth Health Summit
to engage and involve Native youth in the discussion of American Indian and Alaska Native health and
wellness. This year's Summit will feature a series of workshops that will guide youth to create digital
stories that highlight their own experiences and thoughts on Native health, as well as educational
panels, and fitness activities. The digital stories will then be featured at the Native Youth Film Festival
held on Monday, September 8th following the Annual Consumer Conference opening reception.
Where: Navajo Nation, Window Rock, Arizona & Albuquerque, New Mexico
When: September 4-9, 2014
Who: 25-30 dynamic Native youth (and their adult chaperones)
Theme: Empowering Native Youth… for the Health of It
This Summit will feature many exciting events, including:
• Workshops to create personal digital stories
• A series of fitness activities that will get youth 'up and moving'
• Health education and prevention workshops on diabetes, suicide, and other critical health issues
• Opportunity to listen and learn from notable speakers
• Native Youth Film Festival featuring Digital Stories created by Summit participants
This is a wonderful opportunity for you and your friends to learn some skills and resources to elevate
the voice of Native youth, hone your own advocacy activities, and meet other youth from across Indian
Country who are as dedicated and committed as you are.
The Native Youth Health Summit is a sanctioned pre-conference event for the National Indian Health
Board's 2014 Annual Consumer Conference (ACC). The 2014 ACC is also hosted by the Navajo
Nation and will take place September 8-11, in Albuquerque, New Mexico. The Youth Summit
attendees will be featured during the Native Youth Film Festival as part of the opening activities on the
first day of the ACC (where the Conference attendees will witness the hard work and dedication of the
Summit attendees when they view the digital stories created during the Summit).
For a full draft agenda, registration form, and additional information, CLICK HERE.
Category: Education, Educational Opportunities, Events, Health, Programs, Resources