By Ricardo Cano • The Republic / azcentral.com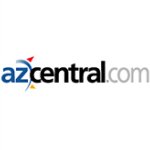 Every year, Arizona legislators introduce more than 100 bills aimed at changing education in Arizona.
Most of them never make it to the governor's desk.
But a cluster of education bills this year still have a fighting chance to become law. They include requiring high school juniors to take the SATs or ACTs at no cost to them, creating "report cards" for the state's public schools and create a voluntary program for high school students to learn about personal finances.
…Read the full article HERE
See related stories here:
Request to Speak:
Children's Action Alliance — You have a voice at the capitol. The "Request to Speak" function is a simple and easy way to contact your legislators right from your own computer. It allows you to share your opinions and comments on bills electronically as they pass through the Arizona Senate and House of Representatives.
Expect More Arizona — Access the legislature's Request to Speak system to make your voice heard on important bills impacting public education. Simply complete this form and Expect More Arizona will set up an account on your behalf.
Category: Education