LATEST POSTS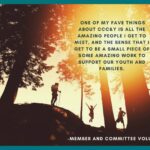 We imagine a world where every person lives in peace and is supported by a thriving, resilient community.
The purpose of CCC&Y is bold and your help is needed.
When you become a member of CCC&Y, your financial contribution helps cultivate and strengthen well-informed communities by providing education and resources, bringing stakeholders together, building new systems of communication and more.
CCC&Y is building an inclusive movement of people dedicated to transforming and healing our communities.
Through leadership, education and advocacy. By becoming a member you add your name to an expansive list of individuals, families, businesses and organizations who are igniting collective action that creates better lives for children and families.
Please visit Membership Options
Make an Online Donation 
Remember, CCC&Y is a non-profit organization with a 501(c)(3) status-so your contributions are tax deductible eligible. Please consult your tax professional.