Tag: White Mountain Independent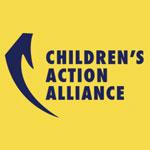 … the legislature's House Health Committee last week approved HB 2127 without opposition, a measure that prevents an automatic freeze on KidsCare when federal funding dips below 100%. KidsCare was reinstated in 2016 after being closed to new enrollment in 2010 and provides affordable health coverage for more than 24,000 (and rising) Arizona families.  HB 2127 now heads to the full House for further consideration.
You can join us in supporting this bill and other bills that promote children's health, education, and security.