Tag: Page Unified School District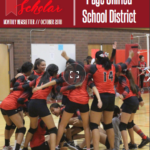 • Our Mission
• The value of an AP course
• ACES feaature
• AVID pushes students to new heights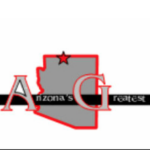 In Page Unified School District's continuing efforts to make their campuses safer for all faculty / staff and students, effective Wednesday, September 26, 2018 no one, other than Page Unified School District employees and students, will be allowed access to the track and field located in the area of Sunrise and Sage while school is in session.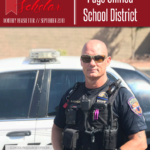 • Our mission
• Putting a Stop to Bulllying
• PHS Graduates Awarded Scholarship
• Meet our new SRO
• PHS Cross Country Preview
• PHS Soccer Preview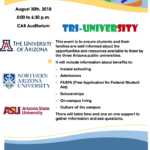 The Page Unified School District will present its "Tri-University" event featuring representatives of the University of Arizona, Northern Arizona University and Arizona State University from 5 to 6:30 p.m. Thursday, Aug. 30 at the CAB Auditorium.
The event is to ensure students and their families are well informed about the opportunities and resources available to them by the three Arizona public universities.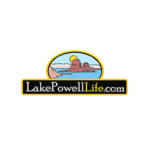 The Page Police Department has appointed Officer Bill Schuldies to the position of School Resource Officer for the Page Unified School District.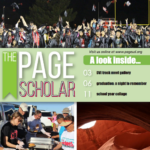 • DVI track meet gallery
• Graduation: A night to remember
• School year collage
Pending final approval this week by state lawmakers of a budget that could expand the state's education budget and increase teacher pay, educators in many school districts in Coconino County and statewide could return back to the classroom as early as Friday.
Teachers in many school districts statewide walked out of their classrooms Thursday, April 26 as part of the #RedforEd movement. Since then, hundreds of educators and supporters have been seen carrying signs and wearing their signature protest color t-shirts from the lawn at the Flagstaff City Hall to the thousands gathered in Phoenix.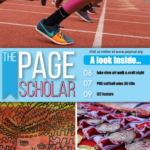 • Lake View Art Walk & Craft Night
• PHS softball wins 3A title
• IEC feature
• The benefits of being a student athlete
From Page to Prescott and everywhere in between, school districts in the region are preparing for a teacher walk-0ut scheduled to begin Thursday, April 26.
Parents are urged to keep checking with their local school districts and the local media for the latest information on how the walk-out will impact school meals, sporting and other academic activities.
The following are links to the latest walk-out related stories in the region: