Tag: featured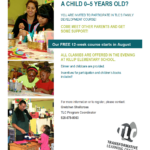 TLC is beginning to recruit parents and caregivers of children ages 0-5 for our next 12-week Family Development Course at Killip Elementary School. Classes will be held in the evenings from 5:30-7:30pm, with childcare provided and dinner served at 5pm for those interested.
LAUNCH Flagstaff supports cradle–to–career initiatives to achieve a world-class education community wide. We envision world-class education as every student prepared for every opportunity. More specifically, it is a student-centered, holistic system of performance-based learning that:
• facilitates personal mastery over time of relevant content and social-emotional skills
• empowers critical thinking, self-advocacy and creative expression with
• collaborative problem-solving and respectful discourse that
• values diversity through multi-cultural literacy and a global perspective.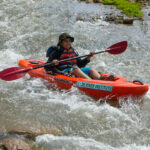 Nearly 20 years into their mission of helping youth explore the rivers and canyons of the southwest, Grand Canyon Youth (GCY) is expanding their scope to the Verde Valley. Although the Flagstaff based non-profit is known for multi-day wilderness river trips, expanding programming onto the Clarkdale section of the Verde allows GCY to run day-trips with local elementary students.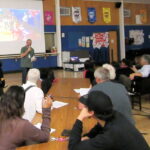 In the wake of dramatic funding cuts, Killip Elementary School held a "Celebration of After School Learning" (on May 26).
Visitors, including Flagstaff Vice Mayor Jamie Whelan and City Council Member Charlie Odegaard, learned about the Garden and Habitat Clubs, two project-based learning programs for 2nd & 3rd graders, watched the award winning chess players, saw the martial arts students in action, took a tour of the schools outdoor learning spaces, and enjoyed garden-inspired food.
Congratulations to the Class of 2017 graduates of Summit, Flagstaff and Coconino high schools.
Profiles of several graduating high school seniors from each of the schools are available on the FUSD Facebook website.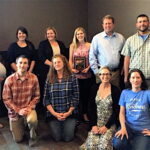 The Sustainable Economic Development Initiative (SEDI) (on May 11) awarded several FUSD teachers with their Teacher Awards for Sustainable Curriculum (TASC) awards.
These awards were created by SEDI 8 years ago to encourage and recognize development and implementation of innovative educational approaches in all disciplines that instill in students the importance, value and practicality of local environmental, social and economic aspects of sustainability.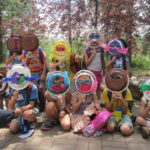 With summer on the horizon, the Arizona Daily Sun has compiled its annual list of area summer camps.
Camps and programs include: Arboretum at Flagstaff – 2017 Eco Explorers Summer Camps; Grand Canyon Youth; Mountain Adventure Camp, Canyon Dance Academy, 2812 N. Izabel St.; Camp Iwannago 2017 (Flagstaff Unified School District FACTS); Harkins Theatres' Summer Movie Fun; TheatriKIDS' 2017 Summer Programming; Museum of Northern Arizona Discovery 2017 Summer Camps; Coconino County Parks and Recreation; Summer Camp KJ; Foresight Learning Center; ARTshop; Summit Gymnastics Academy, 1926 N. Fourth St., suite 7; Flagstaff Junior Academy Summer Camps and NAU Volleyball Camp- www.nauvolleyballcamp.com.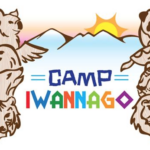 Registration for a variety of summer youth camps have opened throughout the region. Please visit the following links for more information.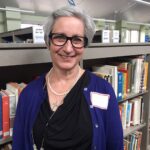 For Sheri Bain, a Pre-AP Calculus, Pre-Calculus and Engineering teacher at Flagstaff High School, one of the most rewarding elements of her profession is staying in touch with her former students and seeing the progress they have made in their academic and professional careers.
"I like teaching high school kids in particular as they get ready for life after high school. I want them to be great students. The kids email me and tell me what they are doing. It's fun to see how they are doing. My favorite ones are the students who at first hated math but now say they see it as a necessary evil."