Tag: Arizona Gov. Doug Ducey

After Arizona lawmakers signed a $10.4 billion budget bill last week, effectively bringing an end to a six-day teacher walkout over low pay and poor classroom conditions, one question remained: What was next for the #RedForEd movement?
Organizers with Arizona Educators United, the group behind the movement, and the Arizona Education Association asked teachers to start collecting signatures in an effort to get an initiative on the ballot in November.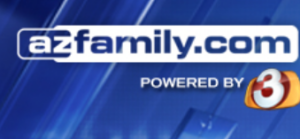 On the same day Gov. Doug Ducey extended a tax to pay fund education, leaders in a growing teachers group vowed to keep up the pressure on state leaders for better teacher pay. 
Noah Karvelis, one of the top organizers of the "#RedForEd" movement, said a widespread teacher strike is still an option.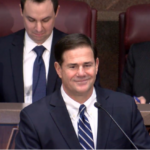 Arizona Gov. Doug Ducey said he will increase Arizona K-12 education funding by moving money from other areas of the budget into the state's public schools during his State of the State address (Jan.8) at the Arizona Legislature.
Ducey also said his budget proposal will be released on Friday.
But critics say Ducey has under-funded classrooms and teachers while cutting taxes for corporations and expanding school vouchers, according to an article in The Arizona Republic.