Advocacy

In Arizona, suicide is the second leading cause of death of ages 15-34. This is especially true for Native youth in Arizona. Walk of Hope is an event that represents one's life journey – a series of small steps filled with hope – and is a reminder that no one should walk this journey alone.

CCC&Y's Williams Child Abuse Prevention (CAP) Council has awarded its first $500.00 scholarship to Jordan Jones. Jordan aspires to be a pediatric nurse in the future. She wrote her winning essay about how abuse can negatively impact a child's life, as well as different methods that can be used and should be implemented to reduce child abuse.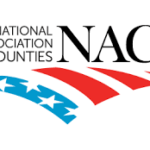 We are again asking you to please write a letter to Senator Flake, even if you have already done so. We need to once more show our concern for the continued and sustainable funding of Secure Rural Schools. Attached is a recent letter sent by Chairwoman Archuleta.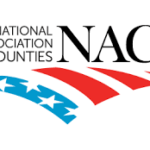 It is important to contact Senator Jeff Flake, even if you have already done so, and express thoughts and concerns relating to the renewal and sustainability of SRS or Secure Rural Schools. ​Also please send a copy to his Natural Resources Policy Adviser. All of this is important as Senator Flake is a member of the Senate Energy and Natural Resource Committee.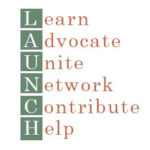 The United Way is proud to be a major supporter of LAUNCH Flagstaff, the unique partnership of community stakeholders dedicated to creating and maintaining a world-class education for all Flagstaff students from cradle to career.
This collaboration, which also receives major funding from the Arizona Community Foundation of Flagstaff and The Wharton Foundation, is not a new program or service. Instead, it is a diverse group representing schools (preK through graduate school), businesses, government agencies, service organizations, private education providers, non-profit groups, and concerned citizens who recognize that the issues facing our educational system are not just the responsibility of our schools.

Coconino County Public Health Services District is looking for parents with children under 5 to participate in focus groups. The groups will take place at the WIC Clinic to hear from parents about how WIC can better serve them. All participants will receive a $25 gift card! Kids are welcome!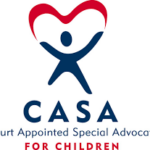 You are invited to join us for a casual conversation about the Court Appointed Special Advocates (CASA) Program. Come learn how you can have a lifelong impact on a child in foster care in Coconino County. CASA volunteers are everyday people, appointed by a judge to review a case of abuse or neglect. Volunteers meet with the children invovled in the case and become an integral part of the court team, ultimately reporting back to the judge with vital information about the case.

CCC&Y Williams Child Abuse Prevention Council would like to invite you to the discussion! It has come to our attention that there are concerns about the lack of affordable and available child care in the community of Williams. We are looking for the community to come together to discuss the needs and concerns around this issue.

SafeTALK is a half-day education session intended to provide 'suicide awareness for everyone' where attendees will learn the skills to acknowledge an individual at risk and utilize the resources to connect that person to in order to keep them safe. The session will be held on Tuesday, April 18th from 1 p.m. – 4 p.m at the Flagstaff Family Resource Center.